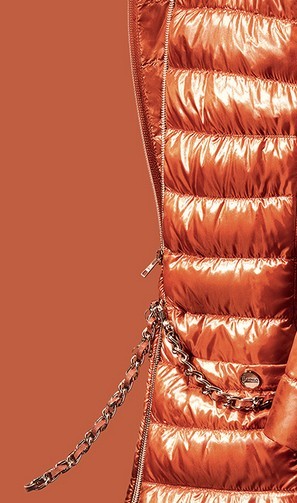 HERNO
Design and functionality.
Specialist raincoats since its creation in 1948 by Giuseppe Marenzi and his wife Alessandra Diana. 
 The brand "Herno" is a reference to the Erno torrent and therefore to Lesa, the small town bordering Lake Maggiore where the company is located. 
What is the H for? H for harmony: to recall the bond with nature and this small piece of land where the fate of all Herno pieces is created, from the design to the manufacture, in a controlled environment.
Herno has become, three generations later, a brand known and recognised worldwide. Luxury jackets, reversible jackets, cashmere coats ... all of elegant technicality. 
Particular care is devoted to quality of the feather padding and the technicality of the insulation of the products plus their water-repellent treatment...Not to mention that the Herno brand remains a family business, embodying Italian excellence! 
A very Victoire kind of brand!